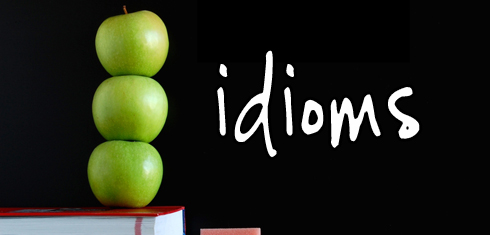 Idioms are combinations of words or phrases that has figurative meaning and don't have to be taken literally, we use them to express ourselves in a different and funny way.
Four idioms with its meaning
Edit
1. Learn sth by heart - to memorize something.
2. Read sb like a book - to understand someone very well.
3. Learn one's lesson - to suffer a bad experience and know not to do it again.
4. Live and learn - something that you say when you have just discovered something that you did not know.
Examples:
Edit
1. Claire ''learnt'' the poem 'by heart' for the test.
2. After being married for twenty-five years, I can 'read' my husband 'like a book.
3. Tom was ill after eating too much. He won't do it again, he 'learnt his lesson!
4. I didn't know our teacher had eight children. Well, you 'live and learn!