Areli Rodríguez (Alexis Anahí Hutchcraft) great antisocial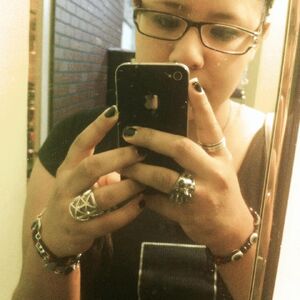 and awkward person who loves Panda  and Hurts .
Early life
Edit
Rodríguez attended to Elite Way School where she met her best friends Edna , Jess, Roberto   and Mónica . At the age of 5 Areli was well known for her intrepid personality and talent as actress. At the age of 7 started her career in Hollywood participating in several films.
Personal life
Edit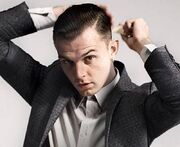 She's married to Theo Hutchcraft , the singer and leader from the british band Hurts ; they met in a trip she did to Querétaro on November 2013, fell in love and married 2 hours later after meeting. She also has dated others actors and singers, Bill Kaulitz from July 2008 to December 2011, José Madero from Januray 2012 to June 2012, Jared Leto from July 2012 to August February 2013 and Jakub Gierszal from March 2013 to September 2013.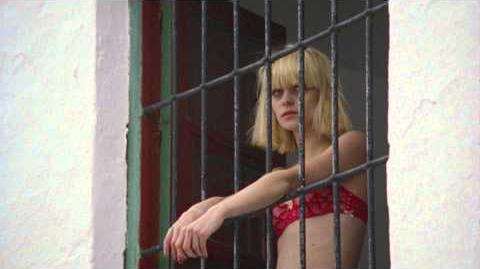 Rodríguez has participated in several films and worked with the greatest actors like 
Tom Hanks
 , 
Milla Jovovich
 , 
Amanda Seyfried
, 
Chris Evans
, 
Dita Von Teese
. Rodríguez always takes control on what her does and this has helped her to get the best characters on Hollywood. Always taking movies about mistery and action, Rodríguez is the best combination of adrenalin and fear because maybe she could be predictable but no, you will never know what next with her. "New born, ruin life" is the best film in which she has participated; 
Ben Whishaw
 was her partner in this extreme and misterious story.
She has won 30 Academy Awards and has been nominated 500 times always for her talent.
Rodríguez and her mates has worked in the music area with big artists like Noel Gallagher, and with the help of Jess and her travel time, Rodríguez went to the past and worked with The Beatles.
Currently
Edit
Rodríguez lives happily with her husband and 2 kids, the twins Noel and William in London, UK.
As a hobbie Rodríguez works as an english teacher in London, and has a tumblr  where she publish about her work. And also has a personal tumblr  where she publishes about her personal stuff.
| Year | Title | Award |
| --- | --- | --- |
| 1999 | My little baby girl | Best smile |
| 2007 | The cat in the bag is alive | Best badass |
| 2009 | Table, table, murder | Best leading role |
| 2013 | New born, ruined life | Best motherfuckin' kiss |
Other blogs about english:
Edit
- Idioms